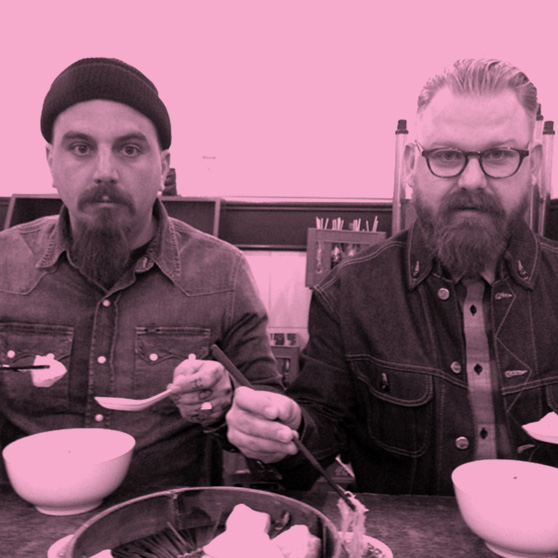 Two brothers grow up together. They pursue the same vocation, but follow divergent routes. Brother Lyndon orchestrates vibrant compositions, utilizing an idiosyncratic aesthetic that synthesizes elements of humor, fantasy, whimsy, and wide-ranging influences. Brother Lindsey's images are unapologetically un-ironic and a powerful combination of realism coupled with an aggressively graphic finish. As a directorial duo, they form dynamic, singular force that yields the best of both perspectives.
You both grew up in Kansas. Were you encouraged to be creative? What drew you to photography?
ENCOURAGED AND SUPPORTED! My brother and I we're weird little kids, We grew up a little bit out of the city, so with not a whole lot going on we we're forced to be creative. We came from a divorced family, which to some would seem like a negative—we had unique parents that separated when we were a very young age but we're never separated, meaning we still did everything as one unit.
Our father a salesman—driving across the country in his Lincoln, he could sell wood to a forest. This is where we got our hustle. Then on our mothers side, not that she didn't have the hustle owning her own company for 30 years, she was our artistic side along with our stepfather a photographer himself. A perfect balance of Art and Commerce.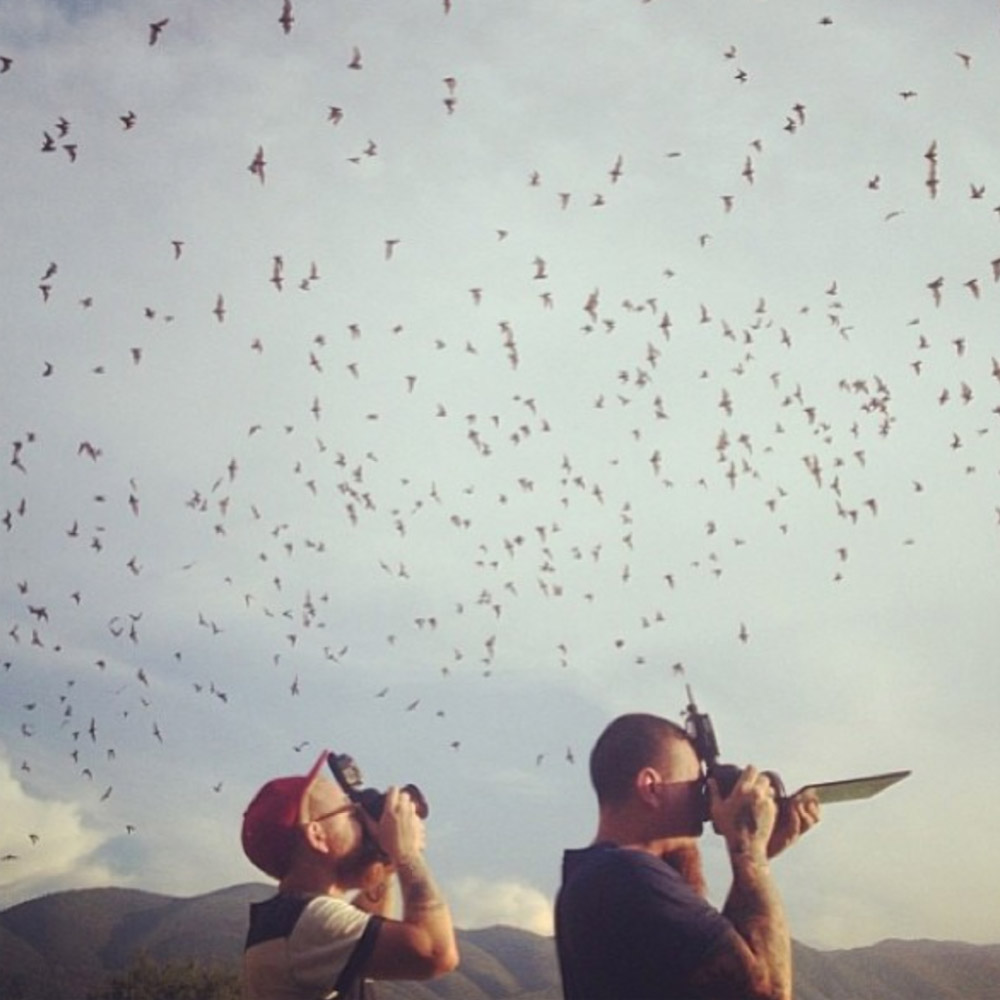 You shoot for everyone, Reebok, Gatorade, Eminem, Nike you name it. How does working in Kansas City impact your process and creativity?
KC IS AN AFFORDABLE HOME BASE, it's nice to regroup, be creative and have your own vision not swiping it from your neighbor in a big market. When you have the freedom in a place like KC, you don't have to think so hard about making a living, but living and creating. The world is so small, we can be in LA, NY, London (our main 3 markets we have management) in at the most 7 hours. We may live in KC but we are locals everywhere.
"When you have the freedom in a place like KC, you don't have to think so hard about making a living, but living and creating.

"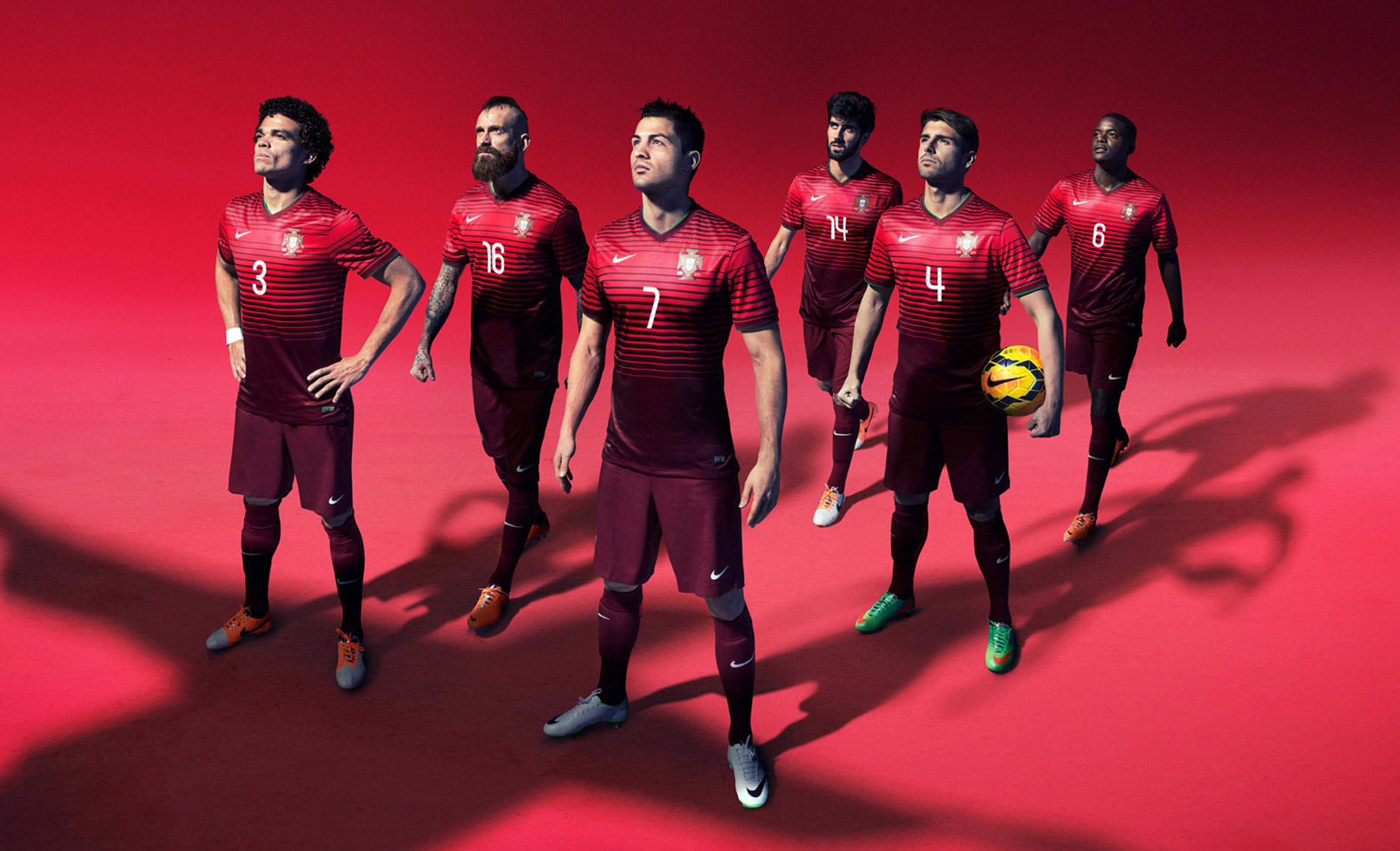 The Room 107 series has always really stood out. Describe the process of a shoot that elaborate.
THIS WAS OUR FIRST PROJECT as we moved from shooting film to digital, it was an exciting time. Back to the KC benefits, having a large studio, and not strapped for cash you can do personal projects like this. We spent two weeks in our studio in KC building this set and creating 12 unique situations that could happen in a motel room, it's always been a thought, possibly a form of OCD—we always wonder as we travel so much who stayed in the hotel before us and what happened. This series is in galleries: Berlin, London & NY. Was also featured on NPR. It was eventually ripped off by a Chinese photographer. To his credit, he does always mention that he was inspired by us.
With some of the subject matter, travel and celebrity you shoot I know you have stories.
can you share a good one?
Many yes.
A. RAY WINSTONE from Sexy Beast and the Departed. One of the most imfamous british actors. Tuff and rough, uses "Cunt" like it's a tick. We're doing this shot of british 100 notes raining from the sky. He started picking them up and autographing them for everyone on the set. At $150 to $200 US dollars a pop (depending on exchange rate) was adding up quickly.
B. 50 CENT showed up to set at Milk Studio in NYC wearing a bullet proof vest—like out of the movies—Hennessy flowed and blunts were smoked.
C. WYCLEF JEAN. While photographing Wyclef, we waited for hours. When he arrived, he apologized for being late, his meeting with Obama went longer than expected. Pretty dame good excuse.
D. JONAH HILL & MICHAEL CERA. We we're all ready to make them old Jewish men, we had our stylist that had options of moles with hair growing out of them, vintage suits and hairpieces. Michael Cera was all over it, Jonah said "Fuck that" we ended up photographing them in the clothes they came in with. Michael Cera kept appologizing for his friends attitude.
E. EMINEM wouldn't leave Detroit so we came to him, different than 50 he showed up with just one big black guy, in sweatpants we had a blast all day, he goofed off and was always freestyling a true savant with words. He took a real interest in the whole creative process.
F. VANILLA ICE was literally running from the producers on Jewels ranch in Texas. We heard later he had a bunch of weed in his bag—I guess it was a big deal since we we're in a dry county. We we're shooting on the promo stuff for a reality show called Celebrity Bull Riding, probably the worst idea for a show. Majority of the "B" celebrities got injured and I don't believe anyone could finish the show.
"…Michael Cera was all over it, Jonah Hill said 'Fuck that'…"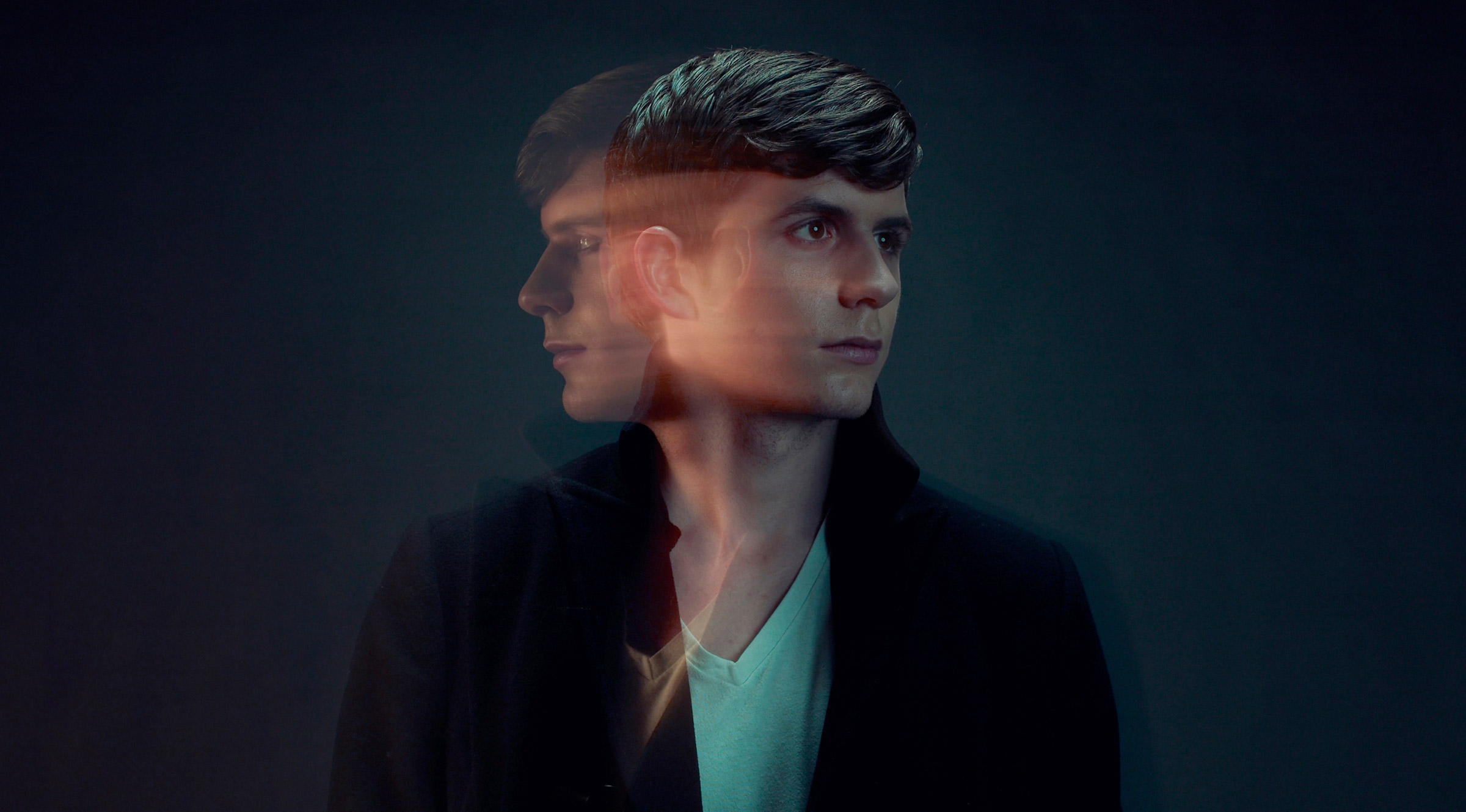 How is it working with family? There must be advantages and disadvantages to it.
NOT A WHOLE LOT OF DISADVANTAGES—for us it's your best business partner, we always have each others back.
What's the best thing to happen to you this year?
WE PHOTOGRAPHED AND FILMED the Global rebrand for Oakley. We documented athletes all over the world, specifically photographing surfers in below zero climates with icebergs surrounding them in Alaska was a highlight. We finished up the shoot in Barrow Alaska, not really a highlight but great stories. Barrow is the northern most point of North America, a completely dry town, you can only get to it by boat or plane. It's mostly Eskimos and Oil workers. It's completely dark 3 months out of the year. The time we we're shooting in Barrow they we're stocking up food for the winter, the local government pays locals to hunt and slaughter up to 10 whales. The meat is then divided up by all the families in the town. We spent time watching the locals do this, bringing to shore a 60ft whale and quickly carving it up was quite a sight. Read more about a sacred whale hunt here on a recent NY Times article.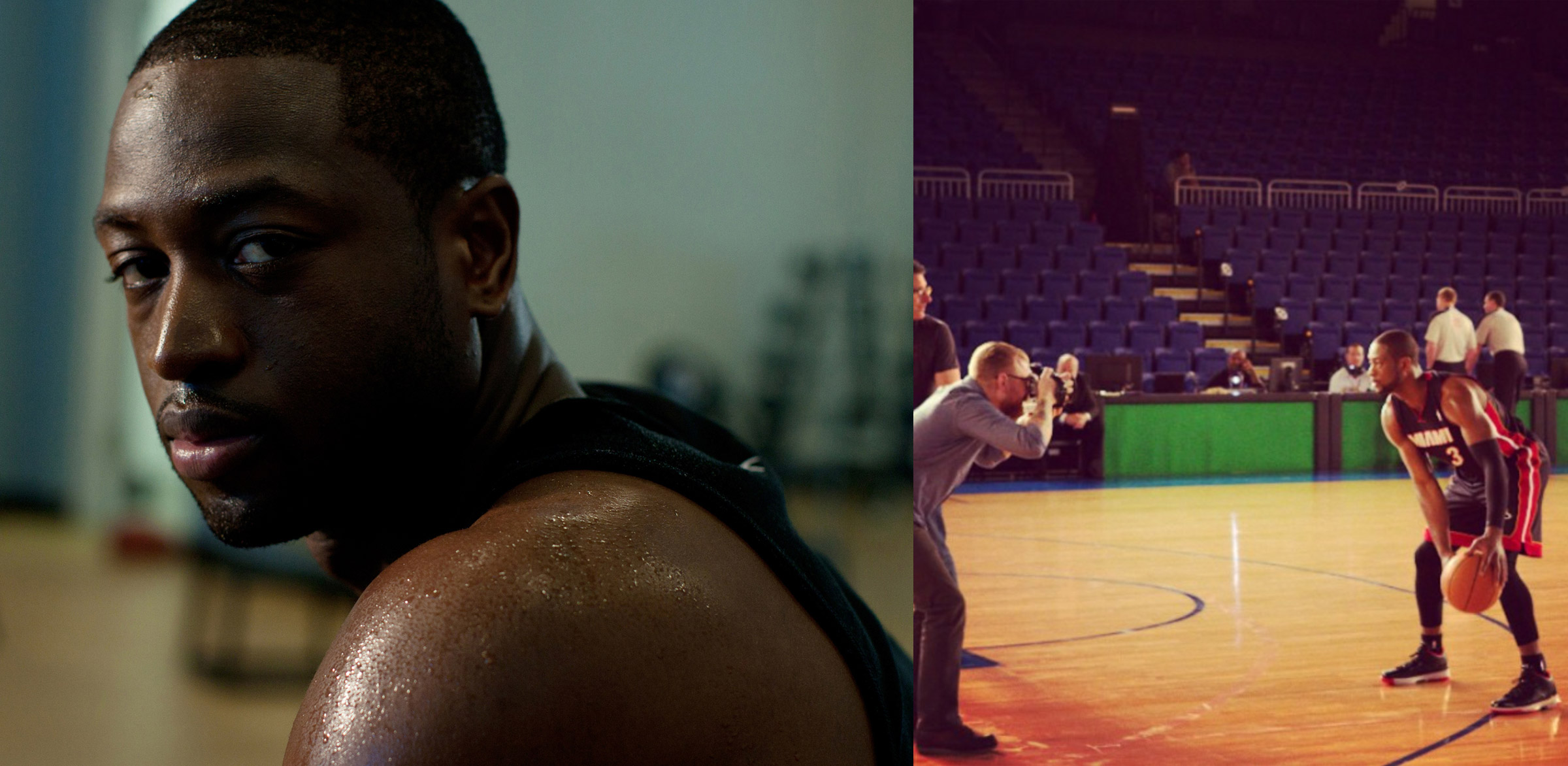 "KC is an affordable home base, it's nice to regroup, be creative and have your own vision…"

What's the last hobby you picked up?
WE STARTED AN OUTLAW GOKART LEAGUE around our studio. Everyone is buying up GoKarts on craigslist and we're planning a non-sanctioned GoKart race league. The studio has become our own fantasy factory, with skateboard ramps, full bar, GoKarts, motorcycles and vintage cars. It's an open door policy for our friends and collaborators.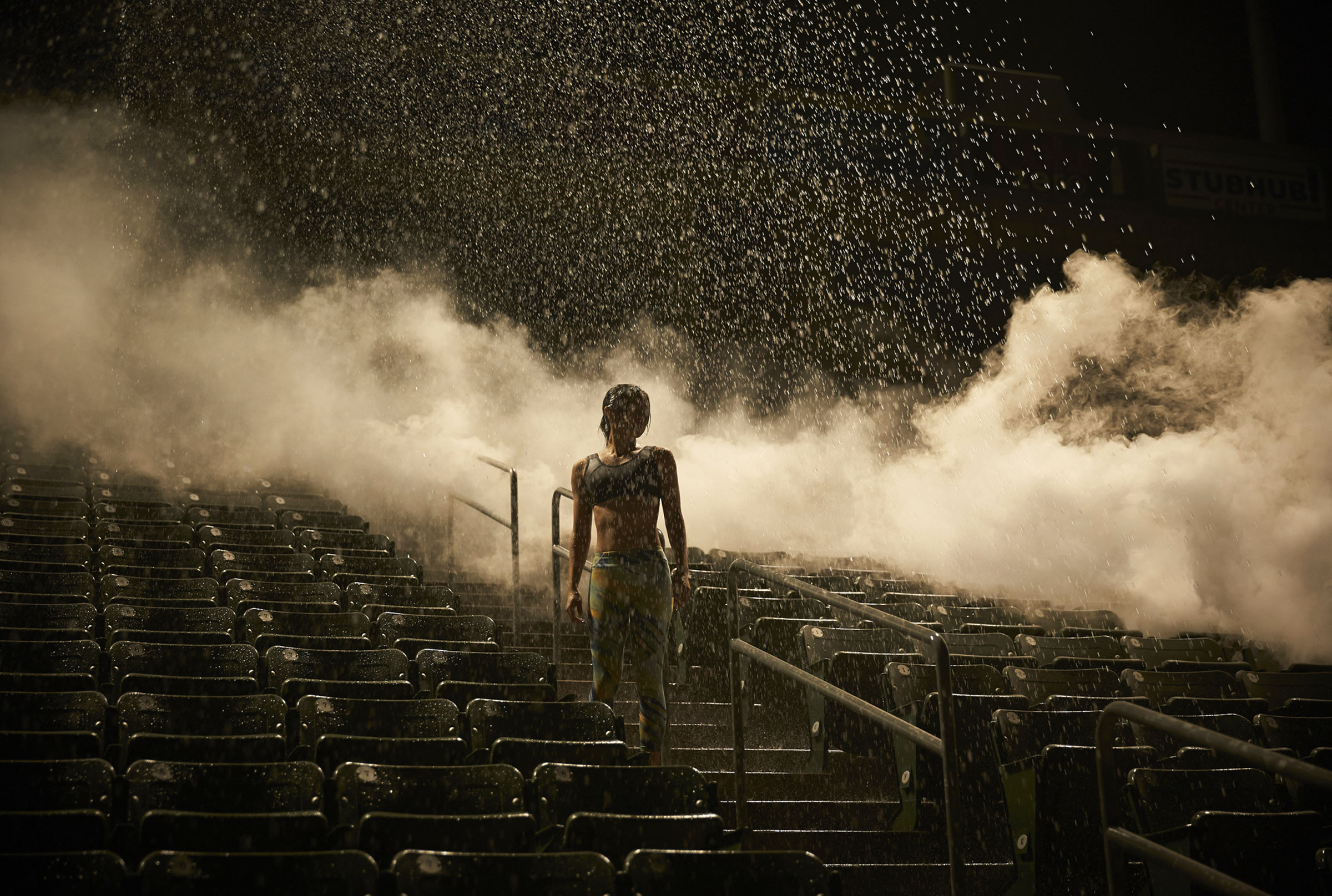 Unique to Kansas City, what is one local restaurant, store, or space you love?
Shopping: Baldwin Denim – best damn pair of jeans you can buy—Made in America, Made in KC. GQ up and coming designer of the year.
Food: Port Fonda – Fantastic food, music, party, people, sport watching time you can have. Be ready to drink your pants off.
After Hours: The Ship – A bar that lived for decades in another location was saved and rebuilt in the basement of a building in the west bottoms—probably the coolest interior, looks like the stage for a broadway musical.
Private Events: The Guild KC – Sits next to our studio in the Crossroads—Owned by The Wade bros, we have the best crews in KC. Always making it special.